Introducing the...  
Level up your young goalie's game with training and mentoring direct from the best goalies in college!
The College Goalie Training Packs is an amazing virtual coaching experience created by the best goalies at the college level!
Each goalie (8 guys / 9 girls) put together their own training pack loaded with special goalie tips, drills, mindsets, and tricks that allowed them to reach the pinnacle of college lacrosse.
Your youth goalie will never be the same after training virtually with these elite NCAA goalies! 
Before I tell you about this amazing goalie training offer, let me tell you who it's really for...
Back when I first started Lax Goalie Rat I'd watch college lacrosse games on TV and say to myself:
Why did the goalie do that?
How did they make that save?
What was the goalie thinking there?
How did they get so good?
Have you ever done that? Well now imagine getting to ask these goalies directly. Thanks to the NCAA NIL deal I've signed 8 goalies to Team Lax Goalie Rat and you have the opportunity to step into their head. They created some pretty incredible virtual training to help out your young goalie in the net!
Amazing opportunity for your son or daughter to get mentored from their favorite college goalie! 
Whether you're...
A Lacrosse Goalie Mom or Dad who wants to do everything you can to help your son/daughter become more confident in the goal and support them on the emotional roller coaster that is the goalie position. 
A new coach who knows nothing about the goalie position but is now suddenly in charge of training those little brick walls.
A youth goalie who wants to improve but lives in a non hotbed of lacrosse with very little access to top level goalie coaching talent.
You're in the right place and I'm going to show you exactly how the College Goalie Training Packs will give your son or daughter goalie a team of elite college goalie coaches in their corner to give them the tools, the inspiration, and the unparalleled support on their journey to be a great college goalie themselves! 
Let's Meet Your Coaches...
Emily Sterling 
Maryland
Senior
Will Mark
Syracuse
Senior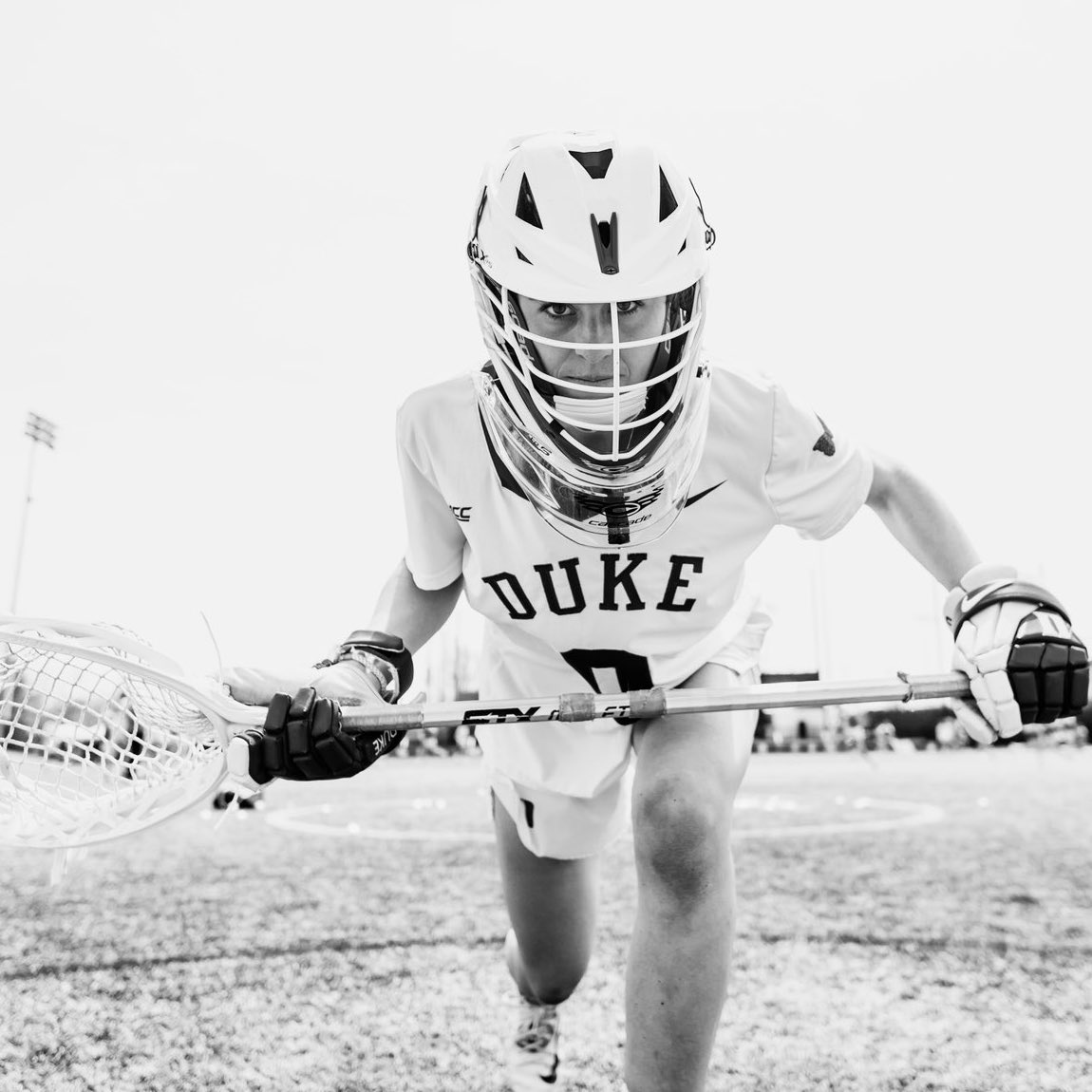 Sophia LeRose
Duke
Grad Student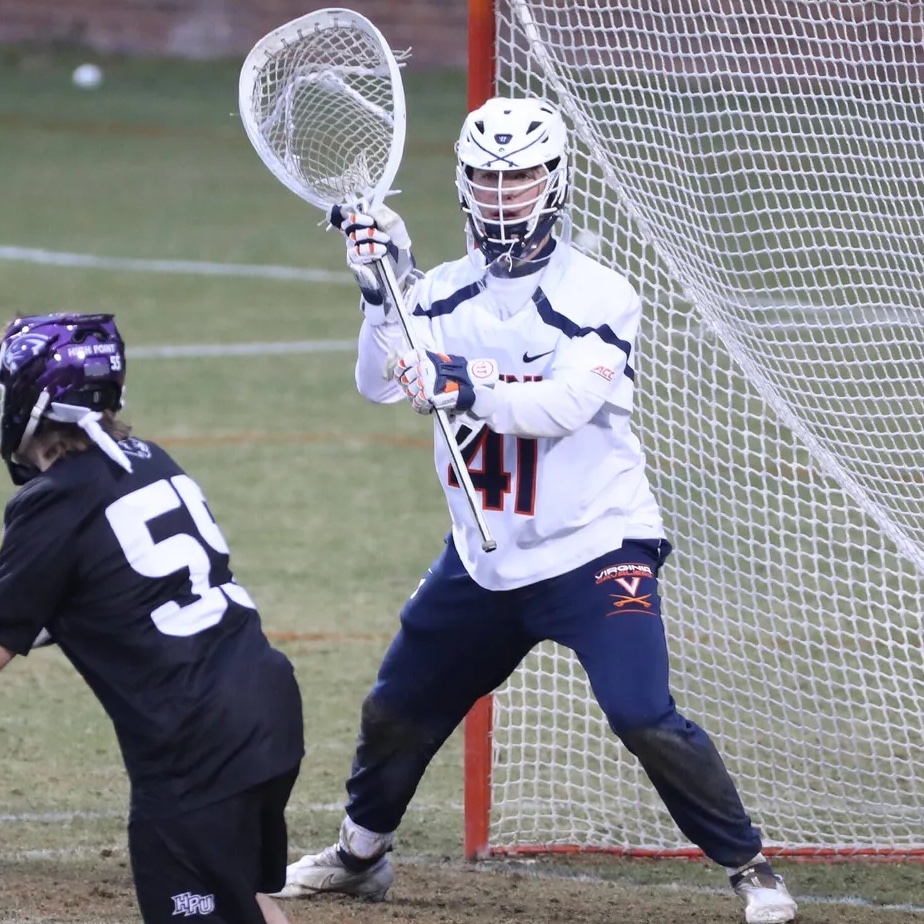 Matt Nunes
Virginia
Sophomore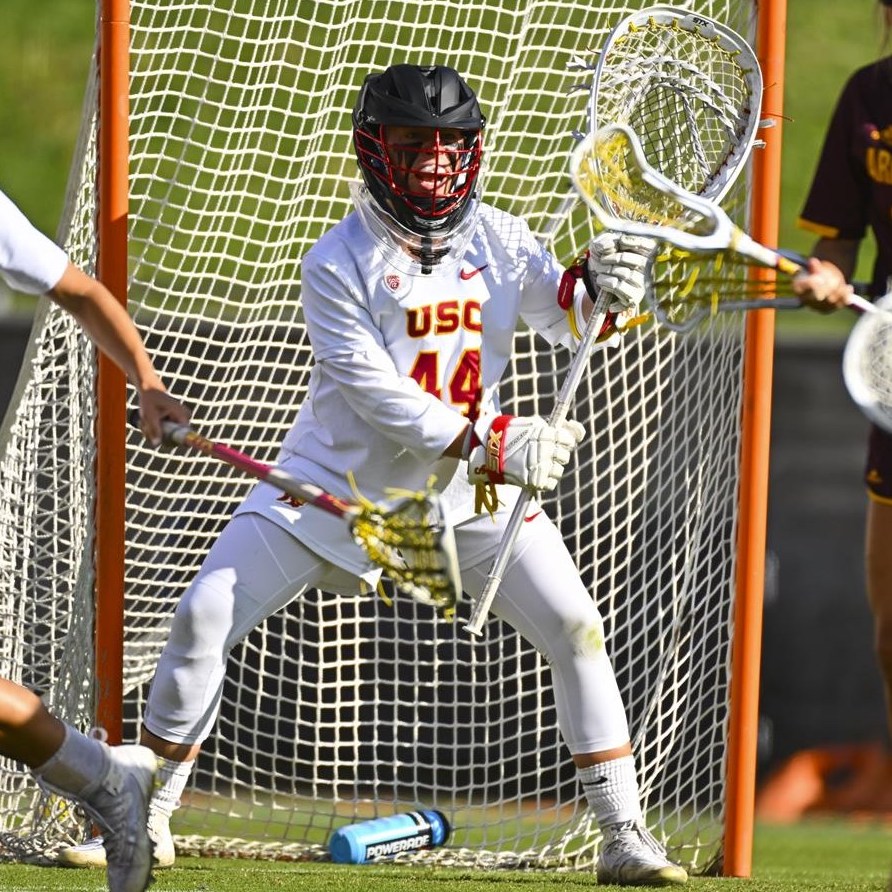 Kait Devir
USC
Junior
Kimber Hower
Syracuse
Senior
Hayley Hunt
Lehigh
Junior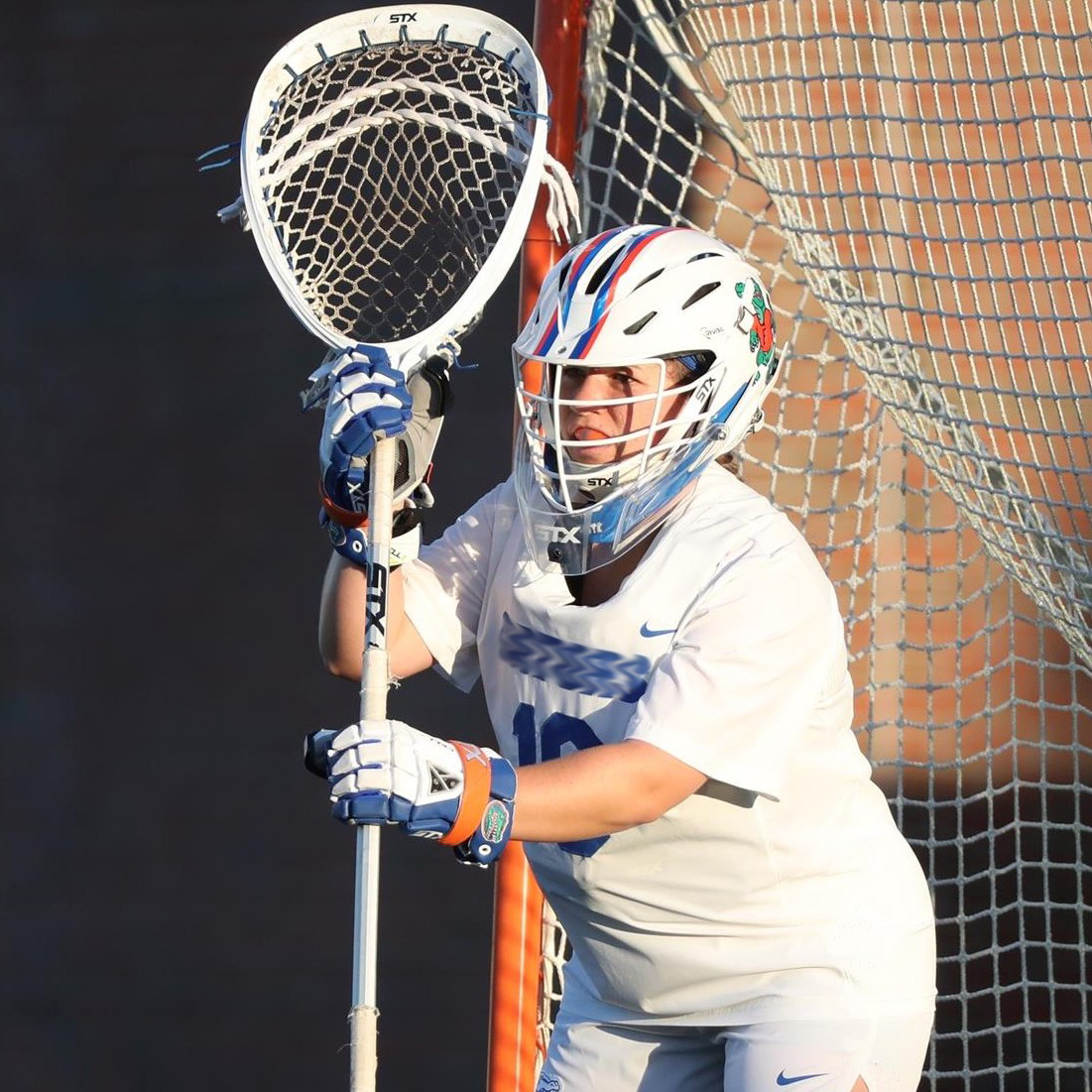 Sarah Reznick
Florida
Senior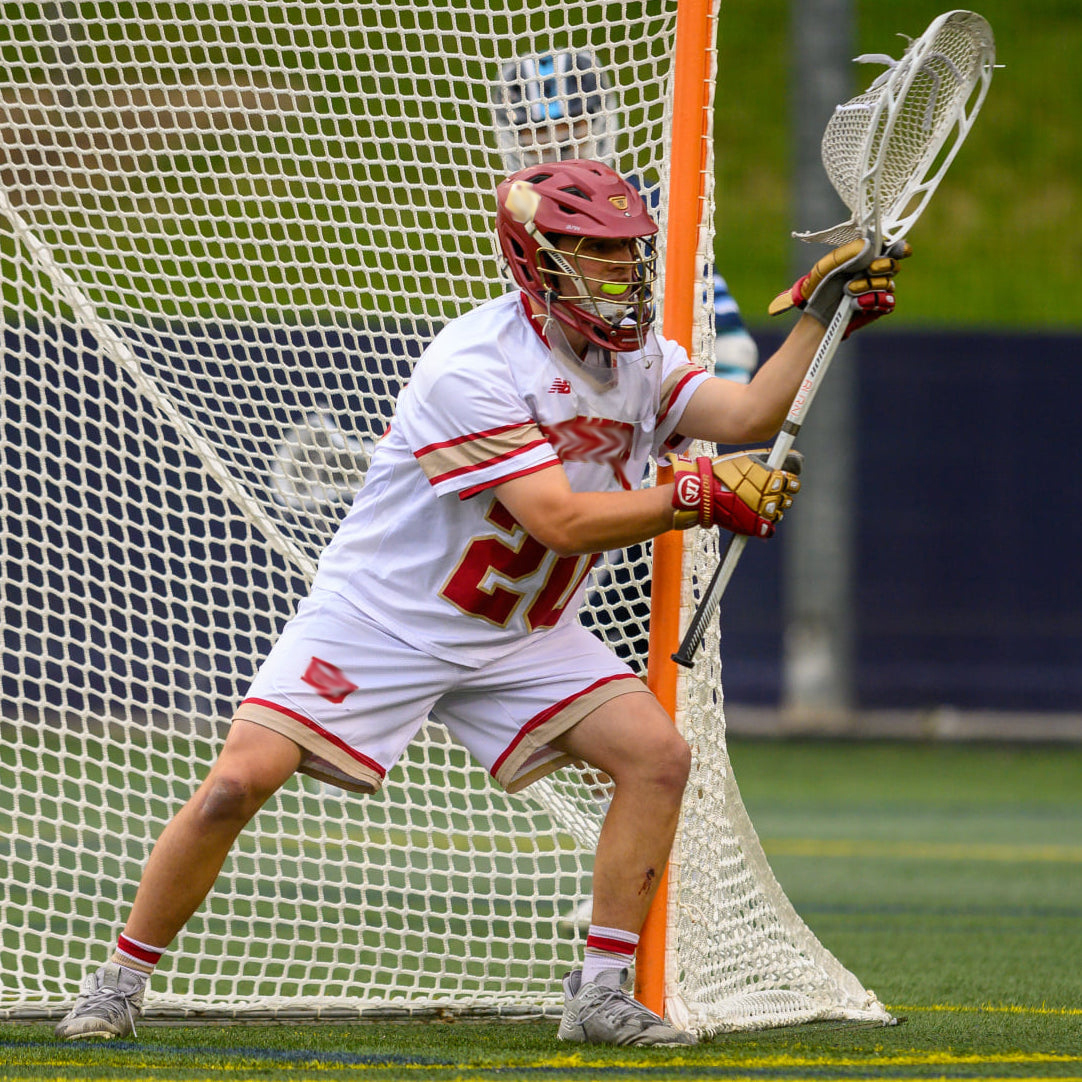 Jack Thompson
Denver
Senior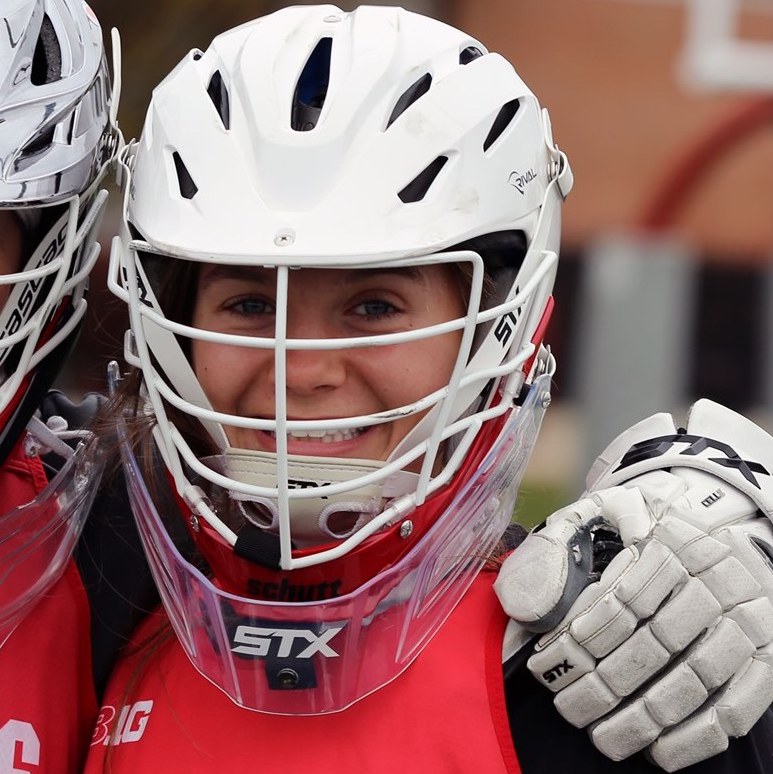 Regan Alexander
Ohio St.
Junior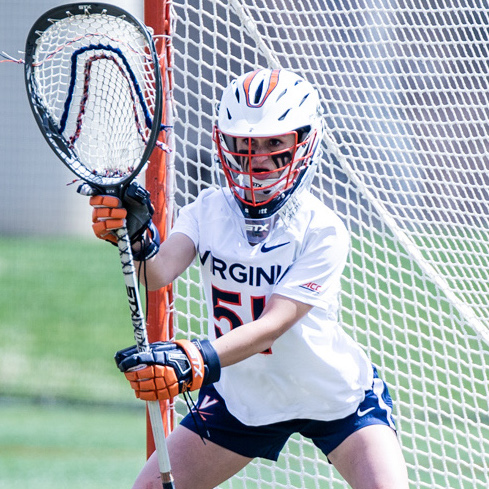 Ashley Vernon
Virginia
Senior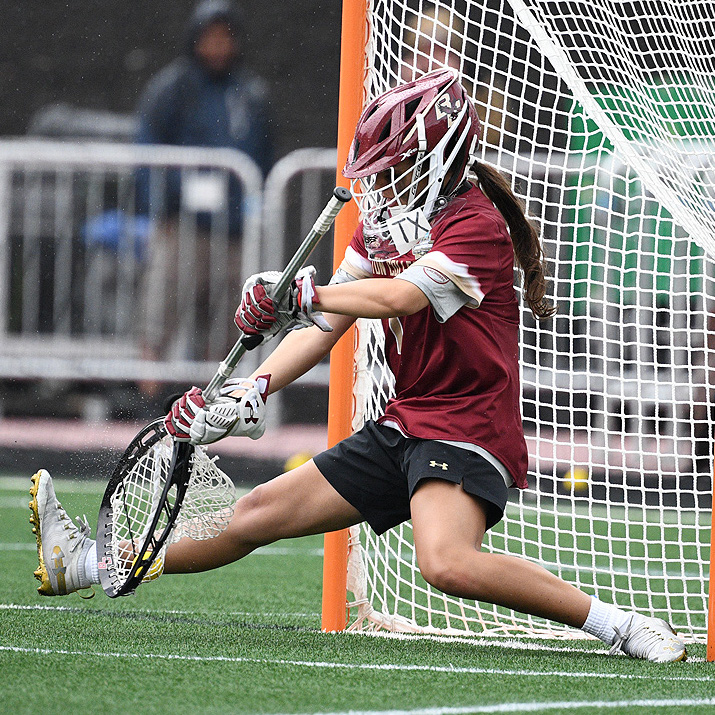 Rachel Hall
Boston College
Senior
Shane Carr
Michigan
Junior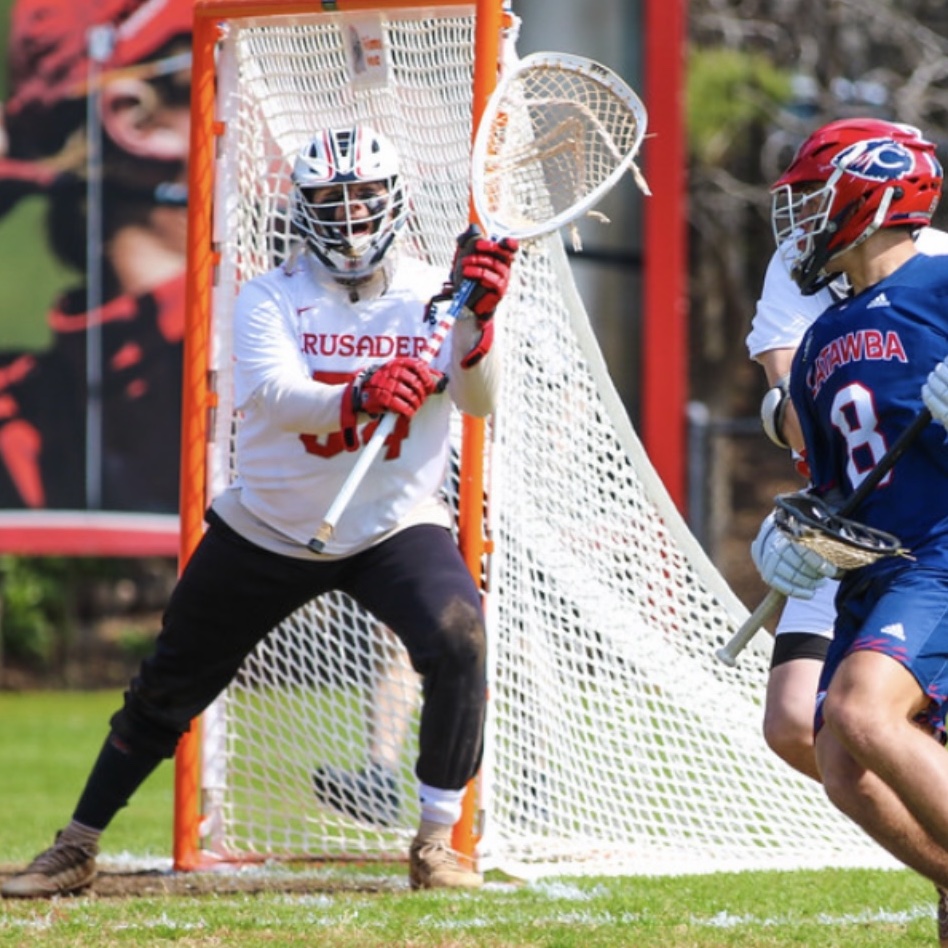 Thomas Sullivan
Belmont-Abbey
Junior
Danny Hincks
Georgetown
Grad Student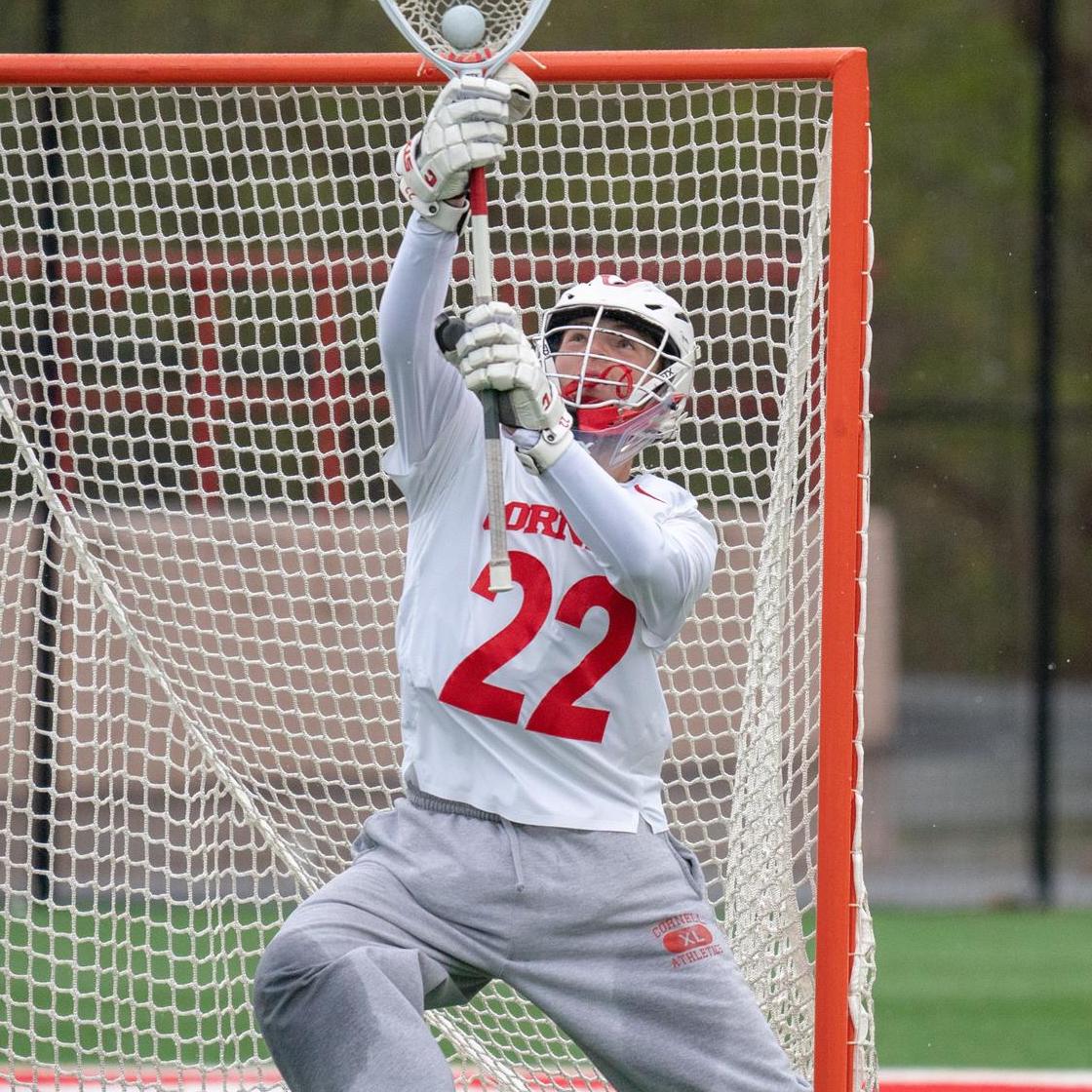 Chayse Ierlan
Cornell
Senior
Matt Garber
Boston University
Senior
After going through this training,


your goalie will...
Have a team of college goalie coaches on their side and rooting them on! 
Feel confident in the net knowing they've trained with the best college goalies in our sport
Master the unique goalie mindset that allows great keepers to stay mentally tough through the goals given up and through the losses 
Know how to communicate with the defense and exactly what to do when they don't listen
Have a library of tons of lacrosse goalie drills that the best college goalies use to improve their own goalie game
Know the basics of what it takes to play NCAA lacrosse.
Have a college age mentor that they can ask questions or just turn to when the chips are down and the slump is strong.  

Be armed with a set of exercises to help combat those pre-game nerves (or perhaps anxiety) that goalies feel from putting so much pressure on themselves
Know how to mentally recover from a bad goal, a bad half, or even a stretch of bad games!
Have the best lacrosse goalie training resource that exists online to revisit anytime they need additional tips or motivation! 
"I wanted to thank you for hosting the Live Q&A event last week with the 2 female college goalies. Emily and Sophia did an excellent job.
It was great to hear so many great questions from such a wide variety of goalies, new, experienced and even parents/coaches (my category). 
Personally, my daughter (Ryann) enjoyed asking her question on clearing and learning from the experienced goalies. 
Ry and I are both big fans of your work.  After a long year full of hard work, Ryann has now fully transitioned from the field to goalie and she couldn't be happier. 
I will admit that I wasn't fully prepared for how difficult it would be as a parent. Keep up the good work!
Jason Sekerak
Lacrosse Goalie Dad
Pittsburgh, PA
What's Inside Each Goalie's Training Pack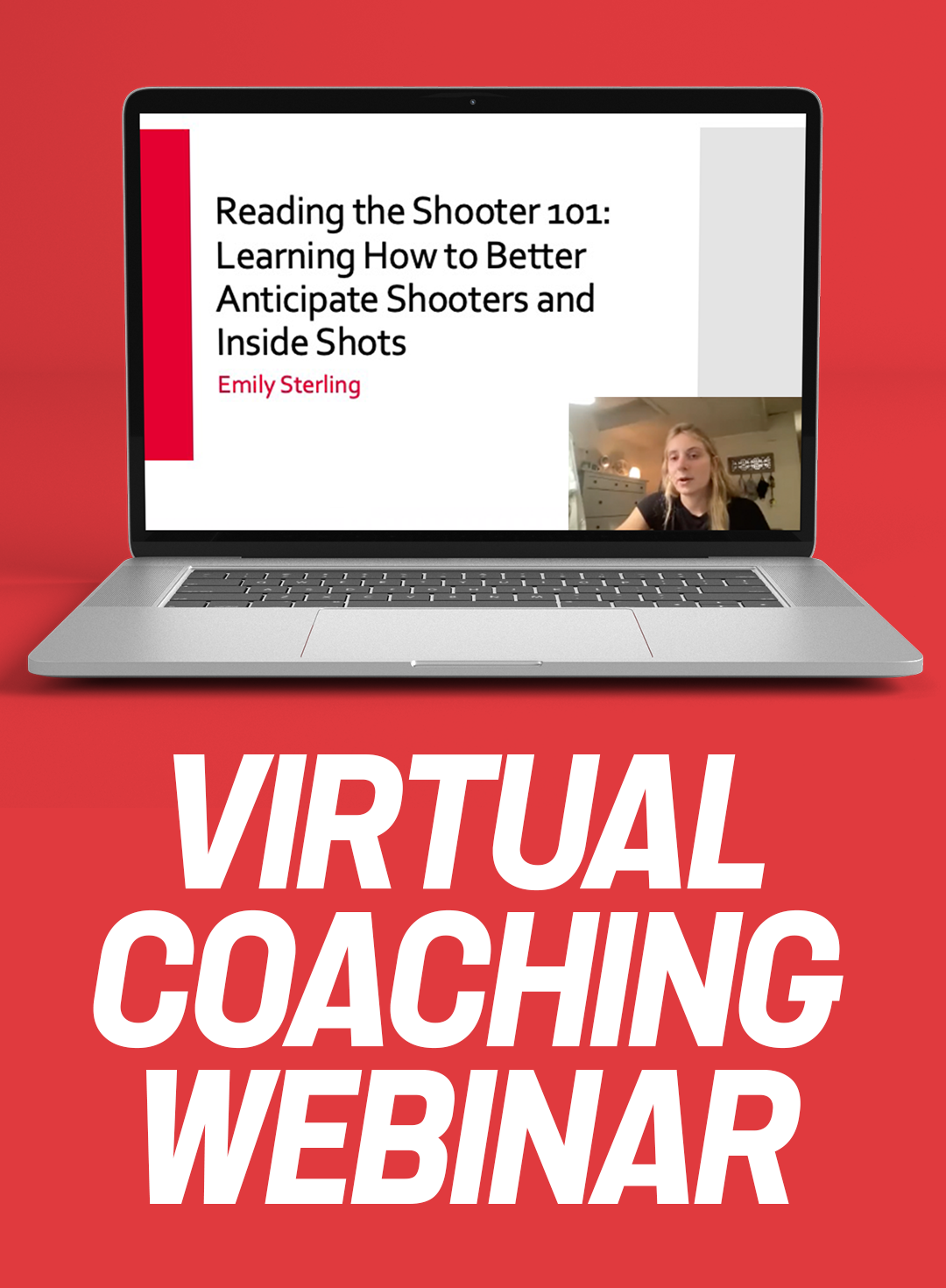 1. Virtual Coaching Session
Each college goalie prepared an awesome presentation on a particular element of the goalie position! They'll share tips, drills, techniques, situations, and mindset hacks that will transform your young goalie's game!
Join us from the comfort of your own home and bring your notebook because goalie class is in session.
All sessions will have Question/Answer at the end to interact with your coach!
Live webinars will take place starting last week of September. All sessions are recorded and you get lifetime access if you cannot attend live. 
2. Instructional Video Series
Each college goalie took their cell phone out to the field to record a series of pre-recorded personal instructional videos.
Elite goalies showing you the tips, drills, and techniques that helped them reach the top levels of college athletics?
Hmmm yes!! Sign me up for that!!
Revisit these videos before a big practice, tryout, or game to get yourself pumped and be the best version of yourself in the crease! 
These instructional videos are also perfect for those who coach goalies so you can know the drills and things to preach during practice.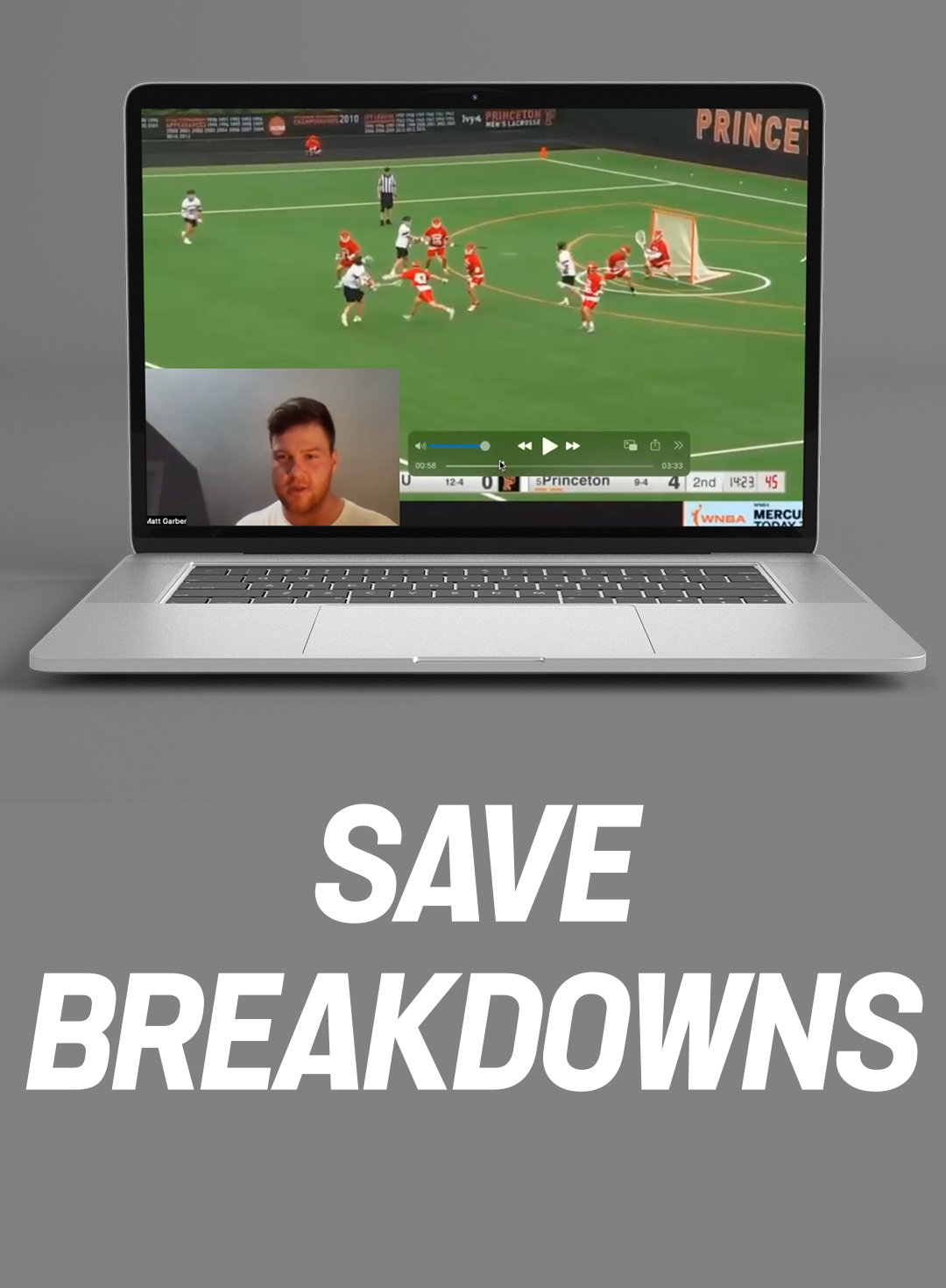 3. Save Breakdowns
What's going through a goalie's head during certain types of shots? During certain plays?
Me and the college goalie review some game tape of their 2022 season and talk through the plays. Incredible learning experience for the youth goalies!
I constantly ask the goalies if you were a youth goalie would do the same thing. These save breakdown sessions are incredible and allow you to get to know and learn from these college goalies as they demonstrate their craft!
Listen to these college goalies answer questions like: what are you saying, what you thinking, why did you do that, what do you wish you did differently?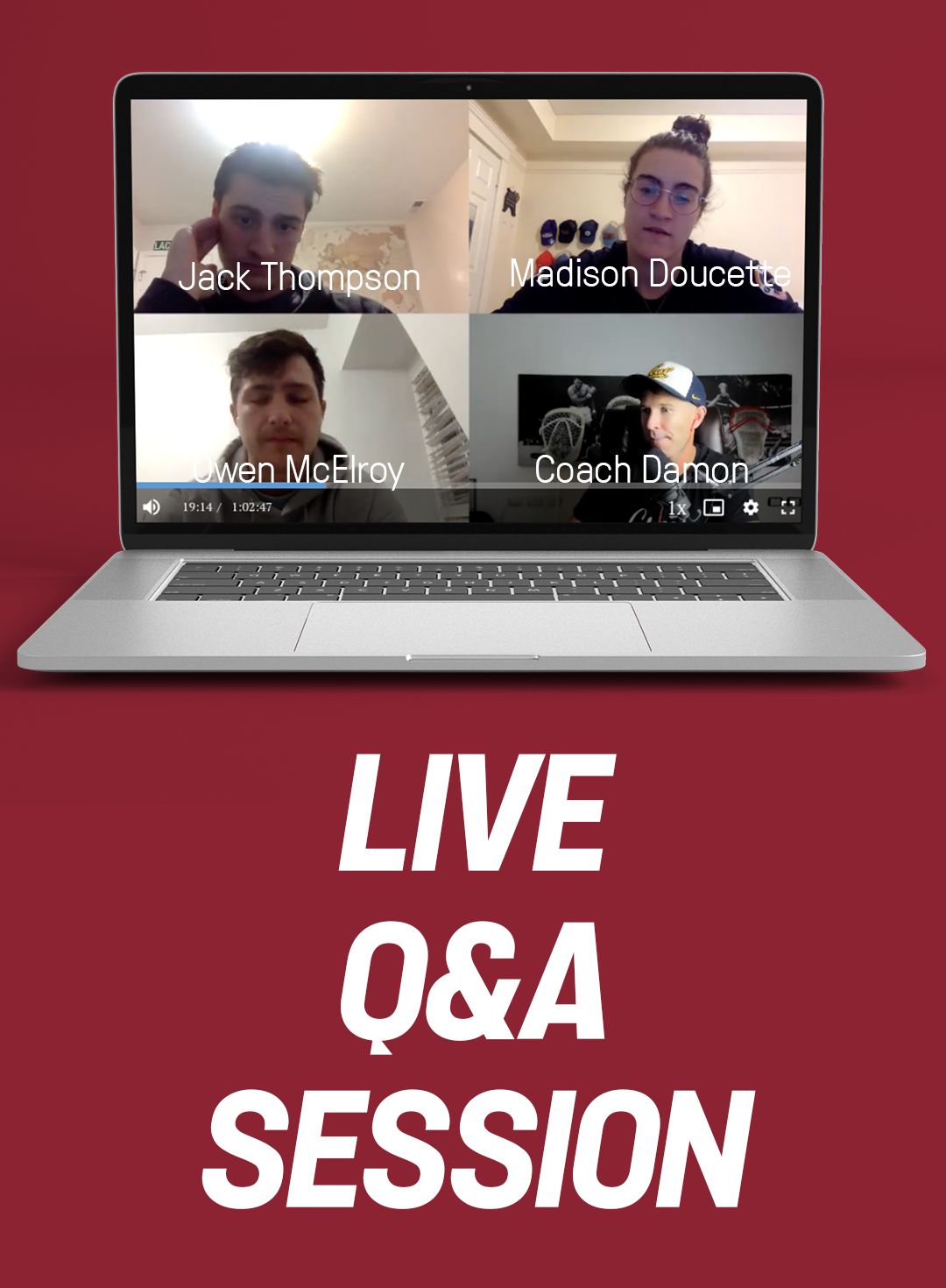 4. Live Q&A Session
Purchasing the college goalie training packs gets you access to attend a live Q&A.
Ask your mentor anything you want! Mindset question, college recruiting question, technique question - everything is fair game! 
Get to know your coach and build your network of goalies with a live zoom call with your coach and other goalies.
Ask questions, tell stories, listen to jokes, just have fun as we build up your community of goalie.
You no longer need to live on goalie island - come hang out in goalie metropolis (is that the opposite of an island?)
Live Q&A sessions with the goalies will take place in October. You get lifetime access to the recording if you cannot attend live.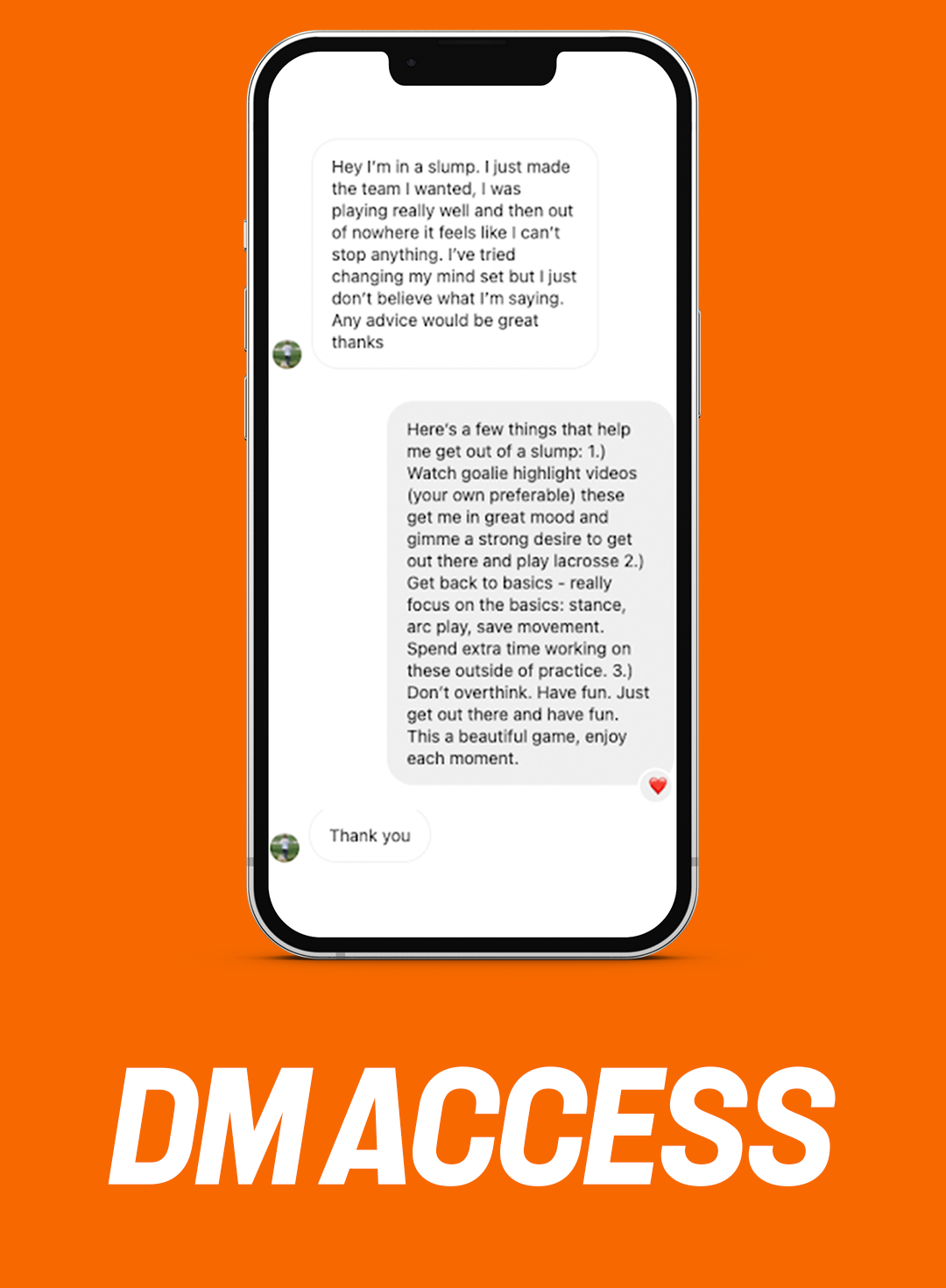 5. Access to DM Your Coach
If you buy the college goalie training pack you'll get access to DM your coach via Instagram or email.
Now these are busy college athletes and they might not be able to respond back immediately but they will get back to you. What's going through a goalie's head during certain types of shots? During certain plays?
Got questions? Need a quick pick up? Struggling with something? You'll get your coaches email or IG to DM them questions.
Never feel like you're out there on your own again. Your coaches are always one DM away.
So here's everything you get in every college goalie's training pack:
Value: $199
Value: $199
Value: $99
Value: $99
Value: $99
That's $695 in total value for each goalie's training pack!
Proceeds go directly to the college goalies to help support them financially!
3 Ways To Join...
Buy Individual Goalie Training Packs
Give your youth goalie a team awesome college coaches on their side!
The Complete College Goalie Training Packs
Grab them all and save $$$ on this amazing lacrosse goalie training
Get all 17 College Goalie Training Packs!
17 Live Virtual Coaching Webinars - 

Value: $3399

17 Instructional Video Series - 

Value $3399

17 Save Breakdowns from 2022 Season - 

Value $1699

17 Live Q&A with the goalies midseason - 

Value $1699

Access to 17 coaches DM's for questions/advice - 

Value $1699
That's $11,895 worth of elite lacrosse goalie training for just $497!
Get all 17 College Goalie Training Packs!
For just $527
Boys or Girls Coaches Training Packs
Grab a bundle of all the boys coaches or all the girls coaches
A small sample of the brick walls who leveled up their goalie game with this training!
Click the video above to listen to Kara and Matthew  Liberman's experience after participating in the College Goalie Training Packs last season with now PLL pro and then Georgetown goalie Owen McElroy amongst others. Owen message after I showed him the video: 
Kara and Matthew Liberman
Lacrosse Goalie Mom and 11 yr. old Goalie
Austin, TX

I coach our high school girls lacrosse goalies and have implemented the info I learned from Coach Damon's videos. The outcomes have been amazing!  Our goalies have pretty much eliminated "shooter bias" (girls they think are going to score on them) and are now using visualization exercises to improve their technique. So glad this has become the year of our "mental game" improvement - thanks!!
Chuck Dulde
High School Girls Lacrosse Coach
Milwaukee, WI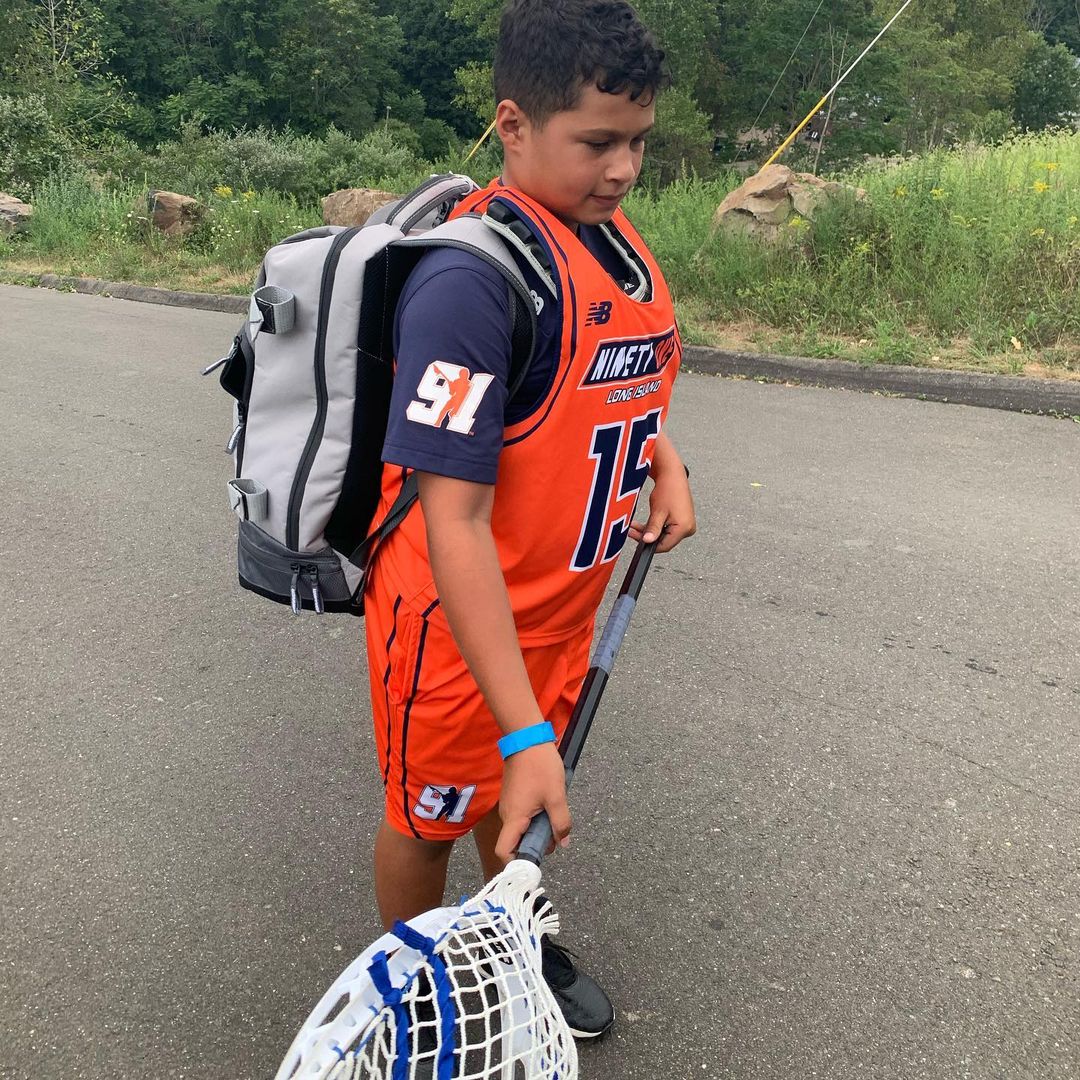 3 weeks ago I knew nothing about how to train my son to become a goalie. He played midfield and defense for the past 4 years but when the team needed a goalie, he stepped up! I binged watched all the videos over and over and now here were are 3 weeks later and my 9 year old is already a brick wall out there! Thanks so much for this training Coach Damon, helped out more than you can imagine!
Chris "The Cannon" Wagner
Lacrosse Goalie Dad
Long Island, New York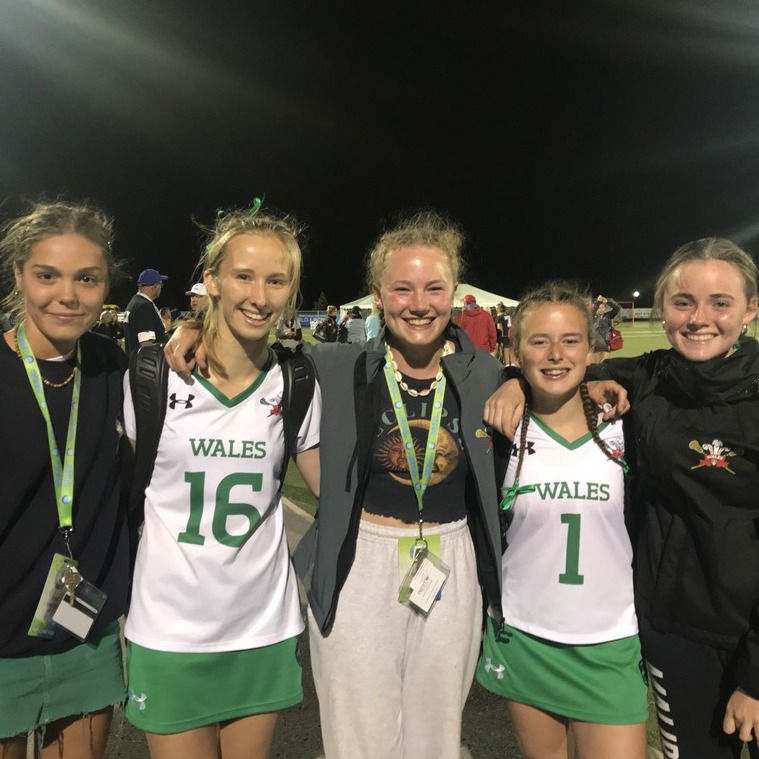 After a bad practice or game I used to always beat myself up and feel really bad for the next training session/game, but now with access to the mental toughness training with Coach Damon I am a completely different goalie as I go into every game and training session with a different attitude than before.
Olivia Armstrong
16 yr. old Goalie
England, UK
Coach Damon, the training you give to the goalie world are immeasurable. The advances I have seen my daughter and other goalies I have introduced to your teachings are amazing. Thank you for your passion to this often times overlooked and under coached position!
Len Bonalsky
Lacrosse Goalie Dad
Madison, CT

The detailed attention to all aspects of goalie play allows me to confidently and effectively coach the three goalies on my team.  Coach Damon agrees that conquering mental challenges ultimately define which goalie develops into an exceptional talent or who is best described as merely good.  The goalies play at a much higher level and each receive compliments from other coaches for the boys' ability to overcome adversity during the game.
Daniel Weiss
Lacrosse Goalie Dad / Coach
Avon, CT

We got your back with a 30 day no risk-free guarantee!
This training has the power to take your goalie's game to a whole new level! That's not hyperbole — that's based on results these college goalies have achieved coaching goalies on their own time.
Now with the new name, image, likeness (NIL) rules we are able to offer this one-of-a-kind goalie training directly to the Lax Goalie Rat community of goalies, parents, and coaches.
But if you feel like you don't get value from the training, email Team Lax Goalie Rat (help@laxgoalierat.com) within 30 days and we'll give you a refund.
The best part is this:
If you think there's even a 'slight chance' the College Goalie Training Packs could help out your goalie, you should join!
No guess work needed. Take the training, see for yourself. And if it works, your goalie will never be the same.
Your goalie will be able to confidently walk onto the field for practice or games, knowing they've taken training from the best college goalies in the game!
These college goalies have worked their tails off to create an amazing product to train goalies. They stand behind their work.
So that's why we're happy to offer a 30-day money back guarantee. It's really a no-brainer.
Frequently Asked Questions
These are some of the questions the lacrosse goalie moms/dads/coaches frequently ask me: 
What age group is this for?
The training will honestly benefit all goalies but we're focused on the basics so the target audience is youth goalies (U15) and high school goalies just starting out, their parents, and those that coach youth goalies. In all honesty every goalie will get benefit from revisting the basics and the fundamentals of this position.

Is it really a no risk hassle free guarentee?
Yep! Absolutely. I stand behind my work and the effort that all these goalie coaches put into their sessions. But if you're not satisfied, shoot us an email (help@laxgoalierat.com) and we'll get you taken care of. 
Price seems a little low for all the value included, no?
It absolutely is. I thought about pricing it higher but I'd rather get this goalie training into more goalie's hands so they can feel confident out there!
Do proceeds really go directly to the college goalies?
Absolutely! With the new NIL rules college goalies can now do sponsorships like this one and get paid! Win for them, win for you to get amazing coaching from the best goalies in the game! Coach Damon takes a cut but the rest is for these college goalies and this has a chance to be the best lacrosse sponsorship deal out there.
How long to do we get access to these videos for?
Is it possible to learn lacrosse goalie from online video training?
Listen there is no substitute for live shots. You still need to go out to the field and do the work. But you absolutely can learn a ton via these virtual coaching sessions that will improve your game once you get out on the field! Participating in this training can also give your goalie the motivation and the support to know they're not out there alone!
Is there a discount on 2 training packs?
No. There are 3 ways to buy - individuals training packs. All 17 training packs - there is a HUGE discount on this. Or the Boys or Girls only training packs - there is also a discount on this! 
Coach Damon - can you sponsor me?
I would love to sponsor every single goalie out there! And one day I will, but for now the team is full. Thanks to everyone who reached out! 
Don't see your question here?
Email me - damon@laxgoalierat.com
Let me ask you a question!
Imagine this scenario. All game long you're seeing beach balls! You're playing with so much confidence, having tons of fun, and making save after save!
Inside shot - save!
Outside shot - save!
1x1 - save!!
You let in some goals yeah but they don't bother you because you're having so much fun you don't even realize how great you're playing!
As the final whistle blows, your teammates come sprinting onto the field right at you and when they arrive they mob you with a huge hug: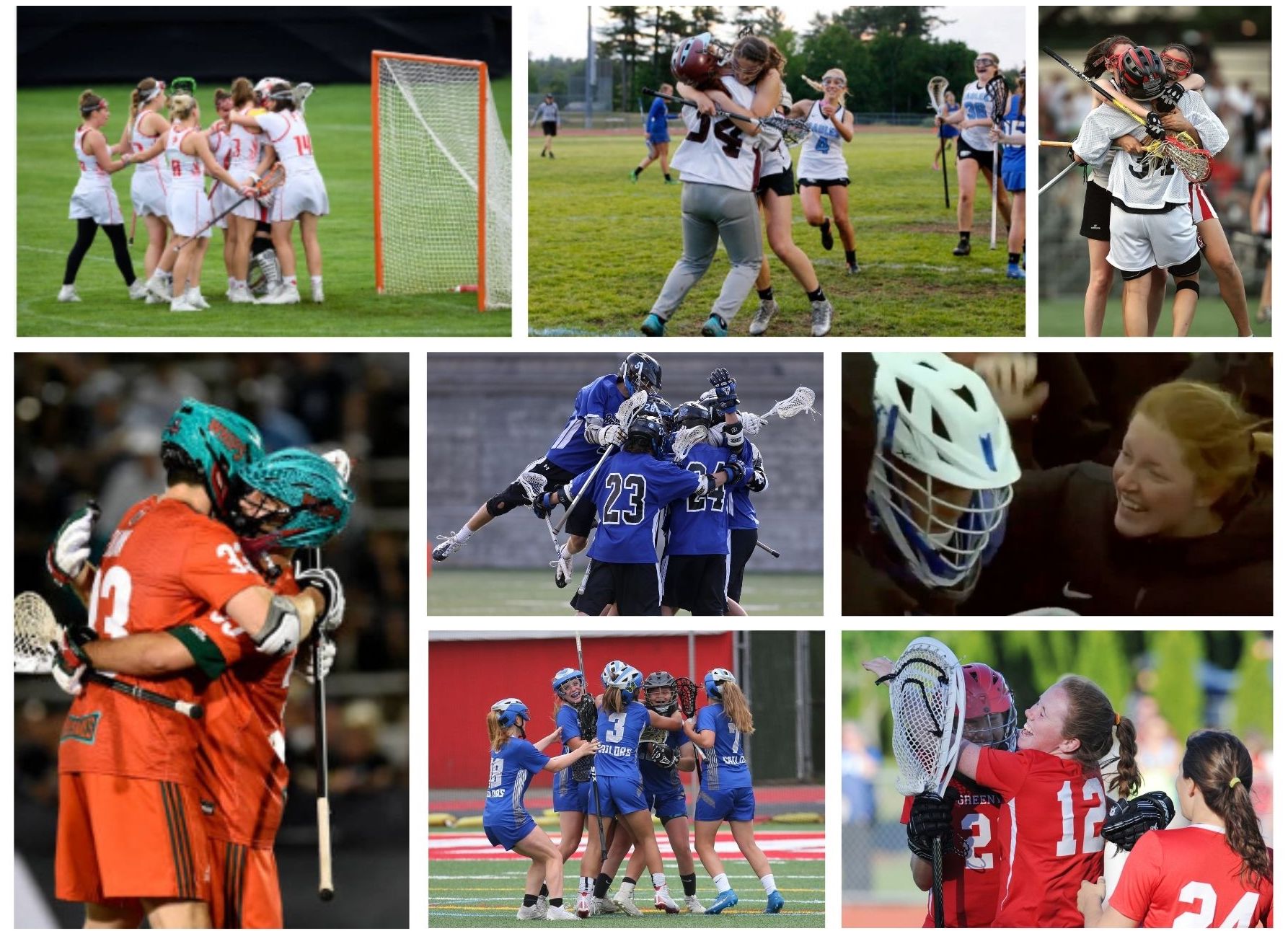 Has that ever happened to you? I sure hope so! It's one of best feelings for us lacrosse goalies.
Well maybe you've been lucky enough to feel this during one game!
But what if you could consistently create this feeling? 
...
I'll be honest when I first started out as a goalie I struggled. And it was tough. It was tough physically, it was tough mentally. So I know the hardships goalies can face.
But I also know when things started to click for me, the entire game changed!
I had a new love for lacrosse and I fell in love with the goalie position. A position that I'm still just as passionate about 20 years later. 
The goalie position went neglected for too long and with this training bundle we aim to fix that!
If I've learned one thing during my career of coaching goalies, it's this -
The lacrosse goalie community is very small and very caring! Whenever a goalie enters into the community, they love to help out the next generation of goalies. Grow the game by teaching the youth goalies how it's done! 
That's why we're able to get the best college goalies out there to help pass on the knowledge of this position! 
To help your son or daughter be the recipient of those game ending hugs and to make themselves, their teammates and YOU oh so proud! 
On behalf of all 17 sponsored goalies, we look forward to meeting you on the inside of the College Goalie Training Packs.  
Goalies rule!
Coach Damon
"Coach Damon is an amazing resource for young goalies and parents of goalies."

Too often the youth goalie position is overlooked from a coaching standpoint. I played attack in college and my son decided to play goalie at a very early age. After watching one season, with no goalie coaching, I decided to get involved as a coach but needed to learn the position fundamentals in order to add value.  This training became my education on the position enabling me to not only coach my son but other goalies as well. Thank you Coach Damon!

Brian Wilson
Lacrosse Goalie Dad
3 Ways To Join...
Buy Individual Goalie Training Packs
Give your youth goalie a team awesome college coaches on their side!
The Complete College Goalie Training Packs
Grab them all and save $$$ on this amazing lacrosse goalie training
Get all 17 College Goalie Training Packs!
17 Live Virtual Coaching Webinars - 

Value: $3399

17 Instructional Video Series - 

Value $3399

17 Save Breakdowns from 2022 Season - 

Value $1699

17 Live Q&A with the goalies midseason - 

Value $1699

Access to 17 coaches DM's for questions/advice - 

Value $1699
That's $11,895 worth of elite lacrosse goalie training for just $497!
Get all 17 College Goalie Training Packs!
For just $527
Boys or Girls Coaches Training Packs
Grab a bundle of all the boys coaches or all the girls coaches