Lacrosse
Goalie

Summit 3
Take your goalie game to the next level with 4 days of
AMAZING

virtual lacrosse goalie training from the top coaches in the sport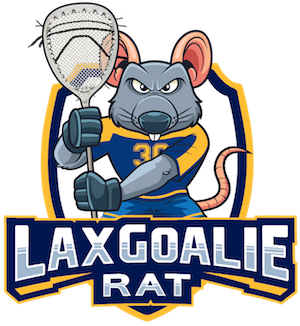 Welcome to the Lacrosse Goalie Summit
The Lacrosse Goalie Summit is a multi day goalie training event for lacrosse goalies, coaches, and goalie Moms & Dads. Hosted by Coach Damon from Lax Goalie Rat - the 100% free training event features the top coaches in the sport who will teach you:
Techniques and Drills
Mental Mindsets of Elite Goalies
Visual Training and Mindfulness
What it Takes to Succeed as Lacrosse Goalie
Get the VIP Pass! Just $127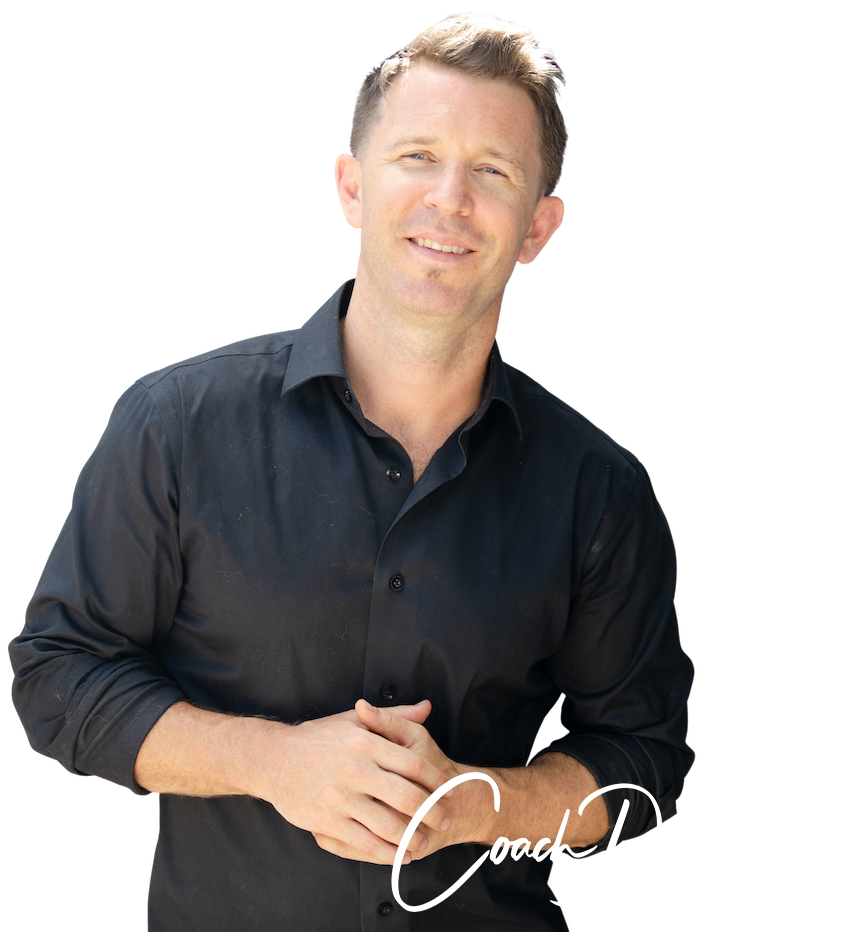 How does it work? 
The events are run live at which point it is free for anyone to attend! After the goalie training event is over, you can purchase access to the VIP Pass which gives you lifetime access to this amazing lacrosse goalie training to level up your goalie's game! 
Who Is this for? 
Lacrosse Goalies (all ages, all sexes, all skill levels)
Lacrosse Goalie Moms & Dads
Lacrosse Coaches
Lacrosse Goalie Coaches

Meet the Coaches
Here are all the of the coaching sessions included in the VIP Pass for Lacrosse Goalie Summit 3. Level up your goalie game with virtual sessions from these amazing coaches:
Goaliesmith
Set + See It / Reading Shooters on 1v1 / Baiting
Mike and Andrew Gvozden from Goaliesmith teach us the 2 techniques that have revolutionized the position of goalie - "Read 'Em and Beat 'Em" and "Set and See It"
Matt Deluca
The Wide Base Stance
The Wide Base master himself Matt Deluca of the PLL Waterdogs teaches us the particulars of this type of lacrosse goalie stance. Great session! 
Liz Hogan
Women's Defensive Principles
One of the best female goalies ever teaches us women's defensive principles and what goalies need to know to lead the D!
Angie Benson
Week in the Life of a D1 Athlete
Virginia Tech starting goalie shares what life is like as a Division 1 athlete. You'll learn the hard work and sacrifices that Angie puts in. Also she shares her story. 
Kyle Bernlohr
Building the Complete Lacrosse Goalie
PLL Whipsnakes goalie takes us through a series of goalie development drills to build a complete player!
Trevor Tierney
Visual Training - Using Your Eyes to Get In the Zone
Trevor Tierney teaches us a vision technique and theory that lacrosse goalies can use to better get into the zone and pickup shots much easier. 
Ronnie Fernando
Lacrosse Goalie Footwork Drills
MLL vet Coach Fernando goes over the importance of footwork for goalies and also shares his favorite drills and routines that he uses to level up his footwork game. 
Tommy Bruno aka Mr. Wanderful 
Live Stick Stringing with Q&A
In this session Mr Wanderful strings up a goalie head live while he answers viewers questions about stringing, mesh, heads, shooters, etc. We also gave away the head to a lucky winner!
Justin Goldman
The Power Within - Goalie Mental Health
Amazing session on goalie mental health which is an issue that many lacrosse goalies suffer from in silence. Justin's presentation helps "lift the mask" on goalie mental health. 
Brian Phipps
Goalie Island: Drills for Lacrosse Goalies on their Own
PLL goalie Brian Phipps teaches us a series goalie drills that you can do during "Goalie Island" which is that time during practices when goalies are on their own to get better. 
Rodney Rullman
Parents: How to Support Your Youth Lacrosse Goalie
Many parents never played lacrosse (let alone goalie) and have zero clue how to support their youth goalie. In this session, Rodney gives you a knowledge dump on how to support your young goalie. 
Barb Curran
College Recruiting for Lacrosse Goalies

Barb runs a business helping athletes get into colleges to play D1, D2, D3 athletics. In this session she shares tips for lacrosse goalies who want to play at the next level. 
Dom Madonna
Using Film Review to Improve Your Game
MLL champ with the Boston Cannons Dom Madonna breaks down how he analyzes game and practice tape to improve his goalie game. 
Coach Sash
Live from the Box: The 33 Technique
Live from the "Box" at Deep South Lacrosse, Coach Sash demonstrates the 33 technique for defending low angle shots. We are also introduced to SeaBass and LacrosseDude - two amazing characters. 
Dallas Eliuk
Basics of Box Goalie (for Field Goalies)
Former NLL All-Star box goalie Dallas Eliuk leads a session on the basics of box goalie meant for those field goalies who want to give it a try. 
Coach Damon
Field Lacrosse Goalie Equipment
Coach Damon teaches a session explaining all the equipment needed for a field goalie. Both the required gear and the optional gear that he recommends. 
Who is this for? 
If any of these sound like you, this summit is meant for you:
Lacrosse Goalies looking for that extra edge 

Lacrosse Parents wondering what the heck their kid has gotten into
Lacrosse Coaches who are clueless about teaching the goalie position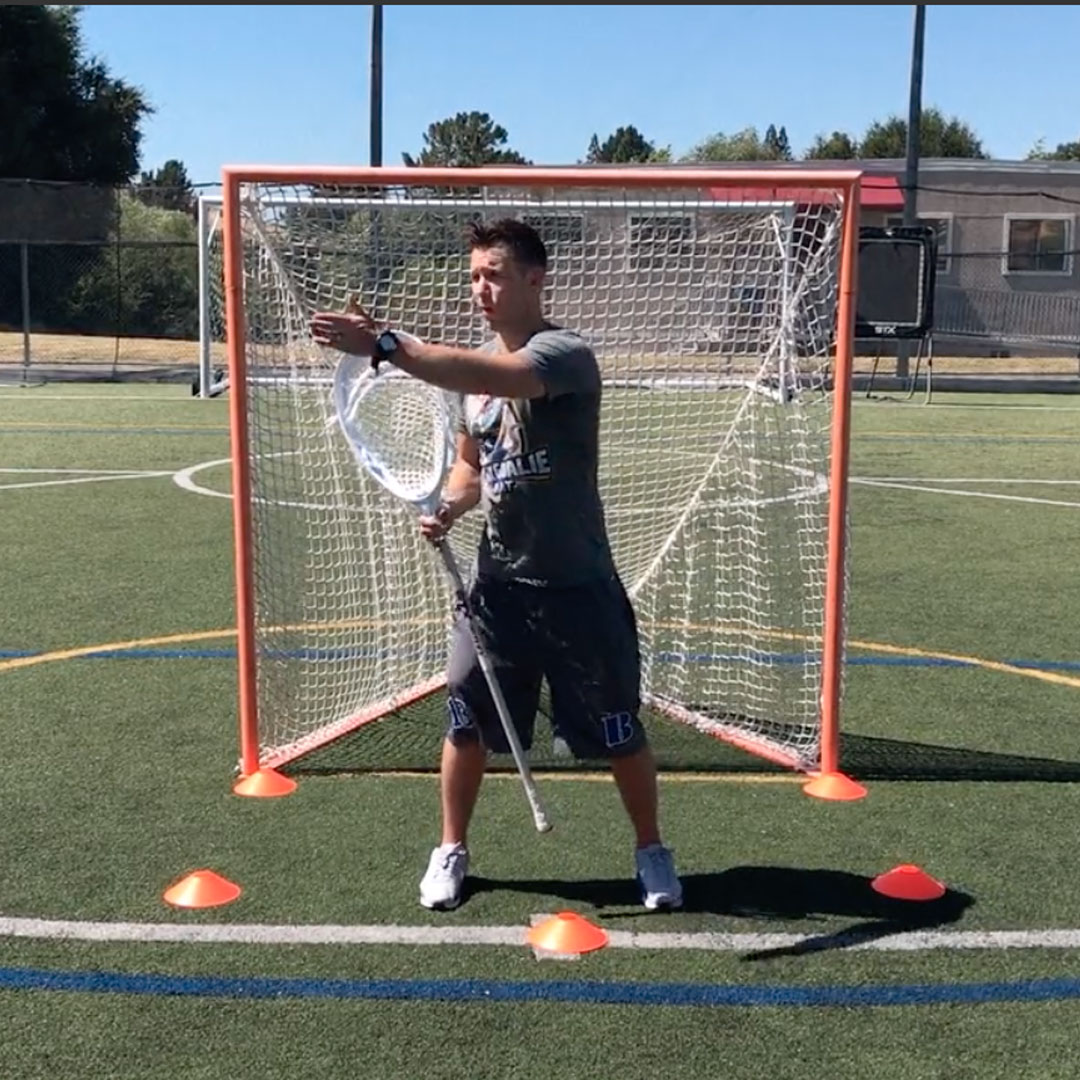 ---
Learn from the absolute best lacrosse goalie coaches in our sport!
The Virtual Lacrosse Goalie Summit is an online educational event for lacrosse goalies, coaches, and parents to educate you on what it takes to become an elite goalie (or goalie coach).
Each coach will present on a different topic all designed with 1 thing in mind. Make you a better lacrosse goalie, lacrosse goalie coach or lacrosse goalie parent!
Over the course of 4 days you will:
Learn New Techniques and Drills
Get Inspiration
Improve Your Mental Toughness
Get to hang out virtually with goalies and coaches from around the world
Have to chance to interact with top goalie pro's
I'm pumped to present all of these amazing lacrosse goalie coaches to you over the course of 4 magical days.
Meet the Host - Coach Damon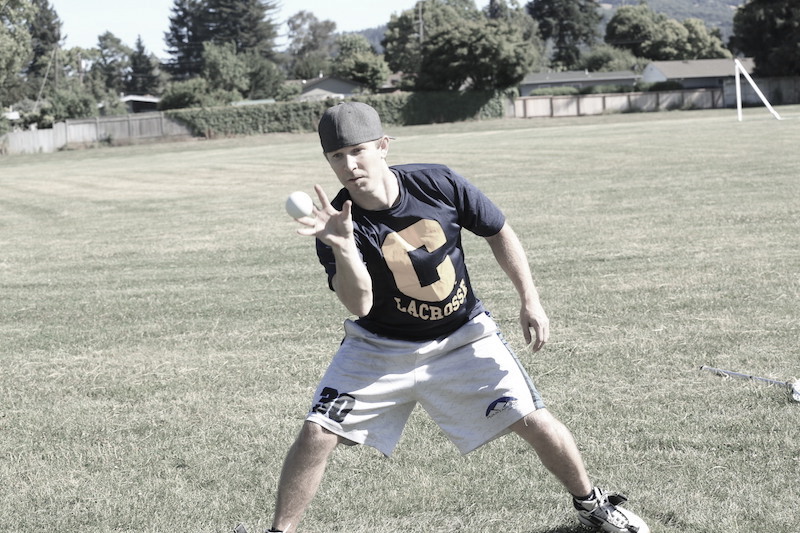 The Lacrosse Goalie Summit is hosted by Coach Damon Wilson, founder of LaxGoalieRat.com and the host of the Lax Goalie Rat podcast.

In 1999 I set out to learn the position of lacrosse goalie from scratch. While I made all the rookie goalie mistakes, I fell in love with the sport and this position.

I've been coaching lacrosse and specifically goalies ever since. My mission with Lax Goalie Rat and this Lacrosse Goalie Summit is to get you that top goalie coaching and education that was sorely lacking back I when strapped on my original Cascade helmet and STX Goalmaster and jumped into the crease.

I hope you can join me and the top lacrosse goalie coaches in our sport today for this special 4 day virtual training event. Time to level up your lacrosse goalie game!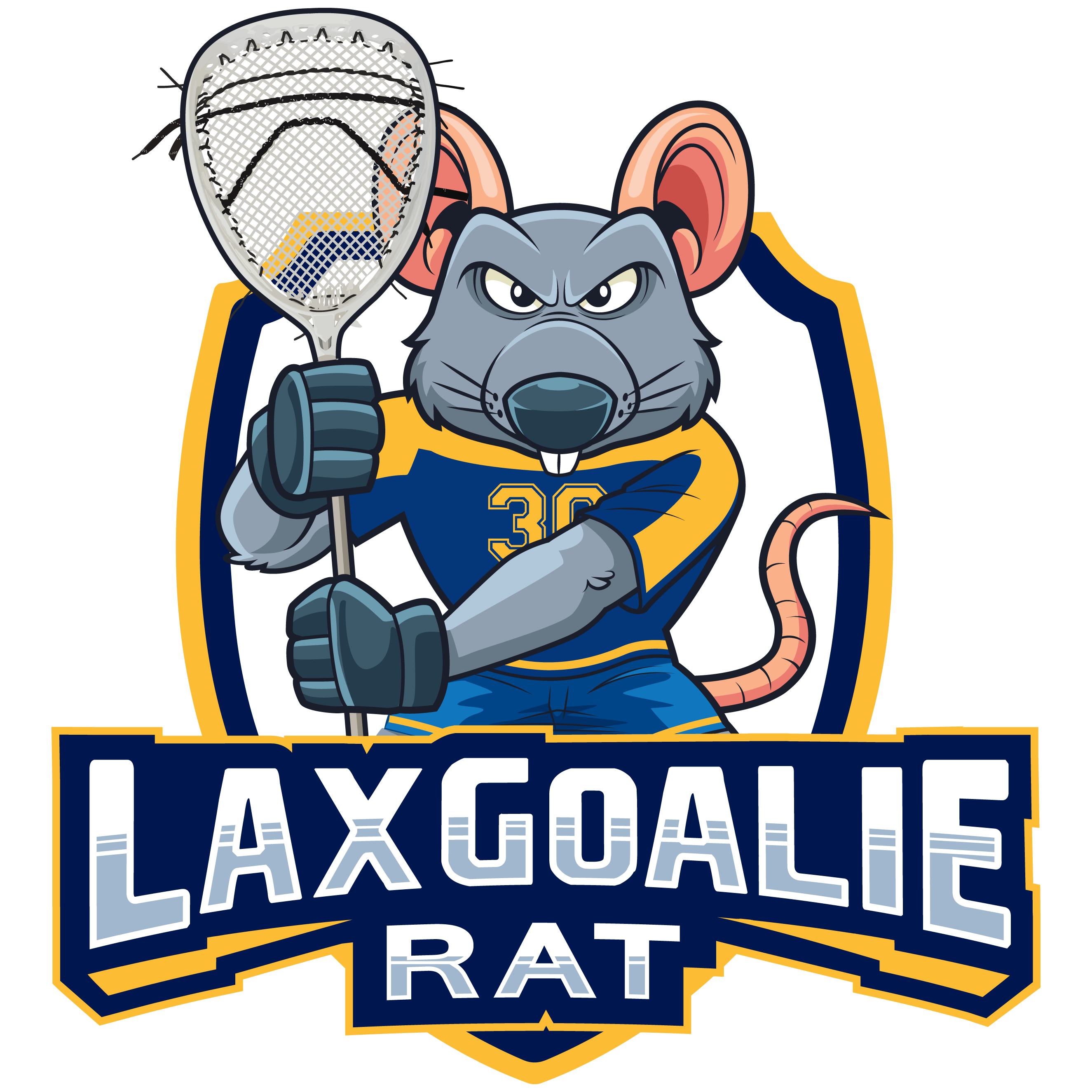 FREQUENTLY ASKED QUESTIONS
What age group is this for?
The Lacrosse Goalie Summit is meant for goalies of all ages. Some of the coaching sessions will be more applicable to different age groups but goalies of all ages (youth to college age) will get value out of these coaching sessions.
IS THIS FOR MALE OR FEMALE GOALIES? 
Both. You'll notice a mix of male and female coaches. But both the male and female coaches will be covering topics extremely relevant to both games.

Are Replays / Recordings of the Coaching sessions available? 
Yes. The sessions are 100% free to attend live. Once you register you'll have the opportunity to purchase the VIP Pass which gives you lifetime access to replays from this Goalie Summit. You can also buy the replays from the previous Lacrosse Goalie Summits if you missed those.

How DO I JOIN THE COACHING SESSIONS?
Once you purchase the VIP Pass you will receive an email with a link to enter the member's area to watch all of the replays of these awesome goalie coaching session.
I purchased the VIP Pass for the last event. Do I Have to purchase again? 
Yes. This VIP Pass is for lifetime access to the Lacrosse Goalie Summit 1 replays. If you missed the previous Summits you can grab the Elite VIP Pass and get access to everything. Along with a ton of other stuff too. Either way, thanks for the support!

how long does each session last?
1 hour per session is the plan. My guidance to the coaches is plan on 40-45 presentation and then 10-15 minutes Q&A. That said, if a coach runs overtime I'm not going to cut anyone off. So some sessions may run long if there's a lot of questions.
OTHER QUESTIONS?
Shoot me an email: damon@laxgoalierat.com

We got your back with a 15 day no risk-free guarantee!
This training has the power to take your goalie's game to a whole new level! That's not hyperbole — that's based on real results these goalie coaches have gotten with their students. 
But if you feel like you don't get value from this goalie training, email Coach Damon and Team Lax Goalie Rat (help@laxgoalierat.com) within 15 days and we'll give you a no hassle refund.
The best part is this:
If you think there's even a 'slight chance' that these Lacrosse Goalie Summit training sessions could help out your son or daughter, you should join! 
No guess work needed. Take the training, see for yourself.
And if it works, your goalie will never be the same.
Your goalie will be able to confidently walk onto the field for practice or games, knowing they've taken training from the best college and pro goalies in the game!
So that's why we're happy to offer a 15-day money back guarantee. It's really a no-brainer.
Check out the other goalie summit Events too: